Your Opinion Matters
"Your Opinion Matters" began in December 2013 as a 3 year participation project funded by the Big Lottery and part of its Community Voice grants programme. The aim of 'Your Opinion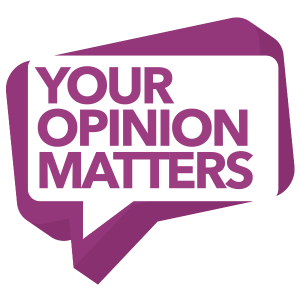 Matters' or 'YOM' was to enable women, young  people and children who have been affected by domestic abuse and who are current or previous users of Swansea Women's Aid to have a say in influencing public services in Swansea. Since the end of the programme in 2016 the YOM women's group have continued meeting monthly.
For women
The project offers:
An opportunity to build self-confidence through gaining the knowledge and skills from one another to understand, influence and engage with public services
A chance to meet others affected by domestic abuse in a safe, supportive environment while exploring a variety of ways to express views and opinions on services
An opportunity for providers and users of key public services to engage in a meaningful dialogue that puts survivors at the heart of the debate about how their needs are met
A chance to be part of a growing movement of people of all ages and from all walks of life who are making a stand against domestic abuse
For Service Providers
Your Opinion Matters offers:
Current intelligence on how service users perceive your services that could promote new models and encourage innovative practice for working with and providing services for the community of domestic abuse survivors
Opportunities to have representatives from the domestic abuse community involved in the commissioning, planning, delivery and scrutiny of services.
For further information or to access the service please contact:
Tel: 01792 644683 - OR
Email: swa@swanseawa.org.uk