SWAN Project
This page includes information for sexually exploited women looking for support. If you are an organisation or an individual who is looking for help for someone you think is sexually exploited please click here. If you are looking to volunteer with the SWAN project, please call us on 01792 644683.
What is the SWAN Project?
Swan stands for Support, Wellbeing, Advocacy and ENablement.
The Swansea Women's Aid SWAN Project supports women who are sexually exploited in Swansea. We provide practical and emotional support and aim to improve the safety and wellbeing of women accessing the service.
Who does the SWAN Project support?
The SWAN Project supports women who are sexually exploited in Swansea.
This could be street sex work, parlour sex work or online and cam work.
Where is the project based?
We are based at the Swansea Domestic Abuse One Stop Shop 35-36 Singleton Street Swansea. We offer 1:1 appointments, outreach provisions and crisis support. The service is flexible and non-judgemental and we work to provide a quick response to address the immediate support needs of women who are sexually exploited.
What support can the SWAN Project offer me?
Personal safety advice
Condoms, food, clothing and other essential items.
Access to Ugly Mugs reporting and alerts to promote safety
Advocacy and support to address individual needs
Help to report concerns or crime to the police
We can support women to access the following services:
Housing Options
Sexual Health Service
Mental Health Service
Drug and Alcohol Agencies
SARC—Sexual Assault Referral Centre
How can I access the SWAN Project?
To access the SWAN Project, you can call our team on 01792 644683, who will then get a SWAN Project worker to contact you. You can also visit the van during our outreach sessions, even if you haven't been in touch with us prior. Alternatively you can email  us at swan@swanseawa.org.uk
I'm worried that I will be judged if I come to the Swansea Project for help?
We take a non-judgmental and confidential approach to our support. Our primary concern ensuring your safety and making sure you have the support you need. Our team are friendly and supportive and will do their best to make you feel comfortable.
I'm not a street sex worker, can I still receive help?
Yes, we support all sexually exploited women, this includes parlour workers and on-line workers. We understand that there are different safety concerns and risks with different types of sexual exploitation and will work with you to meet your support needs.
The SWAN Project is a confidential and independent project, if you'd like more information on the work we do or how we could support you, please call us on 01792 644683 or email swan@swanseawa.org.uk.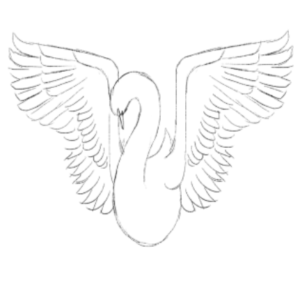 For further information or to access the service please contact:
Tel: 01792 644683 - OR
Email: swa@swanseawa.org.uk