Domestic Abuse Information, Support & Empowerment Project (DAISE Plus)
The Domestic Abuse Information, Support & Empowerment Project (DAISE Plus) provides one to one support to women who are experiencing or have experienced domestic abuse. Support is offered on either an appointment or drop-in basis.
Our DAISE Plus Support Workers can give a range of advice and support at a pace suited to you in a pressure-free, non-judgemental environment. Our support workers are here to listen to you when you are ready to talk and can offer you practical and emotional support, they can also discuss options that may help improve your situation. Our Support Workers will work with you to create a safety plan and to map positive steps forward from your current situation.
Our Support Workers can provide practical support and information and make referrals to other agencies on issues such as:
Legal procedures 

Benefits

Housing

Health

Needs of Children
Our DAISE Plus project also offers a range of courses which are aimed to help improve women's self-esteem, help them to recognise traits of domestic abuse and to instil them with practical coping mechanisms. Our courses also enable women to meet other women in similar circumstances and help women to recover from trauma with peer support.
The DAISE Plus project takes a fully rounded holistic approach to support, we offer complementary therapies, homoeopathy and counselling services to our service users.
Appointments and Drop-in
You can see a member of our DAISE Plus team by attending one of our appointments or drop-in sessions.
Appointments
Appointments last up to an hour and are offered Monday to Friday. Appointments can take place at our Bond St office, Swansea Domestic One Shop or in one of our pop up community venues which are located in Bon-y-maen, Clase, Gorseinon, Mayhill and Penlan. When booking an appointment please let us know which venue is best for you.
In cases where people are unable to make it to our office or community pop up venues, we can offer phone and home appointments. Please call us to discuss booking one of these appointments.
We are passionate about ensuring that our services are accessible and try to remove barriers to entry where possible. We can offer:
Reimbursement of travel costs

Childcare Provision (This must be booked in advanced and will take place off-venue)

Translation and interpretation services (These must be booked in advanced.)

Evening and early morning appointments on request.
Drop-in
We know that sometimes people can't wait for appointments or need to see us urgently, this is why we offer drop-in sessions. Drop-in sessions  at the Bond St office must be pre-arranged on the day by calling 01792 644683. The session lasts up to 30 minutes. Due to demand, drop-in sessions are allocated on a first-come-first-served basis. Flow up appointments can be booked after your drop-in session.
Bond St Drop-In (by prior arrangement only)
Dropping takes place in our Bond St office on
Mondays from 1 pm till 4 pm (by prior arrangement only)
And
Thursdays at 10 am till 1 pm (by prior arrangement only)
Swansea Domestic Abuse One Stop Shop (first come, first served basis) 
Swansea Women's Aid DAISE Plus project works in conjunction with Hafan Cymru to provide drop-in between 9 am – 4:30 pm at the Swansea Domestic Abuse One Stop Shop. You can access drop-in with a DAISE Plus Support worker on
Tuesdays at 9 am-4:30 pm
Wednesdays at 1 pm-4:30 pm 
Thursdays at 9 am-4:30 pm
See our FAQ section for more frequently asked questions about our DAISE Plus Service.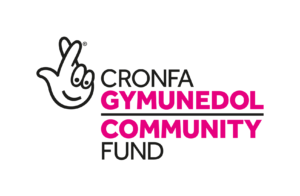 For further information or to access the service please contact:
Tel: 01792 644683 - OR
Email: swa@swanseawa.org.uk