Swansea Women's Aid receives the NQSS Quality Mark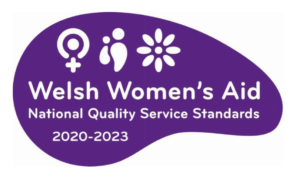 On International Women's Day, we are delighted to announce that we have been re-accredited with the Welsh Women's Aid National Quality Service Standards Quality Mark. This is wonderful news, demonstrating the quality of the specialist services we deliver and recognising the work of our dedicated, committed team who relentlessly support the families in touch with us to cope with and recover from their experiences of abuse.
The National Quality Service Standards form a set of accredited criteria through which dedicated specialist services addressing domestic abuse can evidence their quality, embodying the principles of participation, transparent governance, gender-responsive, strength-based, needs-led, and trauma-informed service delivery.
It is particularly a cause for celebration given all the changes we have had to make to service delivery in the last 2 years, changing from largely face-to-face delivery to telephone and virtual support too.
they set out the standard of service provision necessary to enable survivors of domestic abuse to cope with and recover from their experiences of abuse.