Vacancies & Volunteering
VACANCIES AT SWANSEA WOMEN'S  AID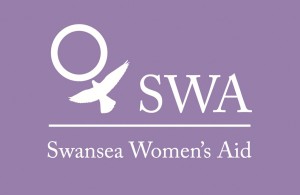 1 x 35 hour Changing Attitudes Together Worker      
Annual salary: £20,020  
This is a 3 year post funded by BBC Children in Need
Swansea Women's Aid offers dynamic, innovative services to women and children experiencing violence against women, domestic abuse and sexual violence (VAWDASV).
The key areas of responsibility are:
To provide 1 to 1 sessions and group work to 9-18-year-old young people who are using violence within their close relationships, aiming to increase their self-accountability, manage conflict safely in relationships and safety plan for themselves if necessary.
Using the self-help principle, alleviate the long term effects of domestic abuse, increase children and young people's safety and enable self – confidence and emotional wellbeing.
To assist and facilitate service users to make informed decisions and positive changes to their lives.
All SWA Workers are expected to participate in the 24-hour on call provision on a rota basis. For a 35 hour post, the requirement is to cover 7 weekends, 26 week nights and 1 bank holiday per annum.
For more information about this role please refer to the application pack below:
CHAT Worker Application pack – June 2018
 Closing date: 9am on Friday, 27th July 2018. Interview date: Monday, 6th August 2018.
Under the Equality Act 2010 pursuant to Schedule 9, Part 1, this is a women only post    
SWA Job-applicant-privacy-notice
---
---
VOLUNTEERING AT SWANSEA WOMEN'S AID
At Swansea Women's Aid we welcome the involvement of volunteers as their input allows us to provide more opportunities and better services for women and children. What can be gained from volunteering?
Improve job opportunities
Invaluable work experience
Helps build self confidence and self esteem
Training opportunities
Meet new people and make new friends
Put existing strengths and skills to good use
What we ask from our volunteers?
To be committed, reliable and trustworthy
Empathy with our mission and aims
Enthusiasm
Respect and confidentiality