Vacancies & Volunteering
CHILDREN AND YOUNG PEOPLE'S SERVICE (CHYPS) 
requires: 
1 x 20 hour CHYPS Referral & Engagement Worker
Annual salary: £8,580
This post is funded until 30th September 2020
 Swansea Women's Aid offers dynamic, innovative services to women and children experiencing domestic abuse.
Key areas of responsibility:
To work within the Children and Young People's Service (CHYPS) taking responsibility for the administration of referrals received and allocation of cases to support workers.
Providing assistance with initial and ongoing engagement as required.
Promotion of service at external events to raise awareness and encourage engagement.
Application packs available on SWA website www.swanseawomensaid.com  OR by emailing swa@swanseawa.org.uk .
CHYPS Referral and Engagement Worker Application pack – November 2018
Closing date for applications: 9am on Monday, 3rd December 2018
Interview date: Monday 10th December 2018
Under the Equality Act 2010 pursuant to Schedule 9, Part 1, this is a woman only post
Mae GWASANAETH PLANT A PHOBL IFANC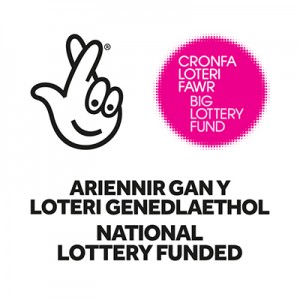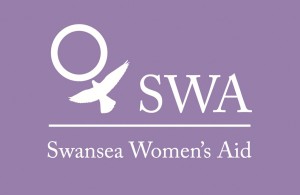 CYMORTH I FENYWOD ABERTAWE (CHYPS) 
 yn dymuno penodi
 1 x 20 awr Gweithiwr Atgyfeirio ac Ymgysylltu CHYPS
Cyflog blynyddol: £8,580
Cyllidir y swydd hon tan 30 Medi 2020
 Mae Cymorth i Freched Abertawe yn cynnig gwasanaethau deinamig, arloesol i fenywod a phlant sy'n oherwydd dioddef cam-drin domestig.
Meysydd cyfrifoldeb allweddol:
Gweithio yn y Gwasanaeth Plant a Phobl ifanc (CHYPS) gan gymryd cyfrifoldeb am weinyddu atgyfeiriadau sy'n dod i law a dyrannu achosion i weithwyr cymorth.
Darparu cymorth i gynorthwyo gydag ymgysylltiad cychwynnol a pharhaus yn ôl y gofyn.
Hyrwyddo'r gwasanaeth mewn digwyddiadau allanol i godi ymwybyddiaeth ac annog pobl i'w ddefnyddio.
Pecynnau cais ar gael ar wefan SWA www.swanseawomensaid.com NEU drwy e-bostio swa@swanseawa.org.uk .
CHYPS Referral and Engagement Worker Application pack – November 2018
Dyddiad cau ar gyfer ceisiadau: 9am dydd Llun, 3 Rhagfyr 2018
Dyddiad y cyfweliad: dydd Llun 10 Rhagfyr 2018
O dan Ddeddf Cydraddoldeb 2010 yn unol ag Atodlen 9, Rhan 1, swydd i fenyw yn unig yw hon
---
VOLUNTEERING AT SWANSEA WOMEN'S AID
At Swansea Women's Aid we welcome the involvement of volunteers as their input allows us to provide more opportunities and better services for women and children. What can be gained from volunteering?
Improve job opportunities
Invaluable work experience
Helps build self confidence and self esteem
Training opportunities
Meet new people and make new friends
Put existing strengths and skills to good use
What we ask from our volunteers?
To be committed, reliable and trustworthy
Empathy with our mission and aims
Enthusiasm
Respect and confidentiality